LVAD Gear makes life simpler for patients with Heart Failure

Menomonie, Wisconsin – While receiving an LVAD is a choice of life and death for most heart failure sufferers, the complications of living with the device can be overwhelming.
Brent LeMay, a 56-year-old LVAD recipient, and creator of LVAD Gear has dedicated his life to helping others with a Left Ventricular assist device (LVAD).
After receiving an LVAD at age 49, Brent realized that the difficult part wasn't the procedure, but going through the everyday struggles of living life with your 5lb life support system exposed. The stress of it being damaged and the appearance of wearing the medical device in public was enough incentive for Brent to search for a solution. He consulted with physical therapists, world-class clothing designers, and other LVAD patients to help design unique clothing and accessories that would make LVAD patients' lives easier. The goals were to ensure safety, reduce body fatigue, and restore dignity. Together the team found solutions that Balance and reduce the weight of the LVAD causing less body fatigue. Hiding all cables and components was the key for maintaining safety and dignity.
LVADGear.com offers a variety of products such as shoulder bags, sleeping belts, uniquely designed vests and shirts for both men and women. The LVAD Gear T-shirt and Tank top are undershirts that allow people to wear their everyday clothes without people noticing they have a medical device. These two items are designed to hold both batteries and the controller for the HeartMate or HeartWare LVAD's. The fabric is a poly/spandex blend that absorbs weight by allowing for some stretch. It is an antimicrobial fabric that reduces bacteria and the odors it causes. The shoulders and battery pockets are reinforced using a proprietary fabric that absorbs battery weight. Balanced placement of batteries and controllers spread the weight evenly which ultimately helps in reducing body fatigue. For most people, the shirt gives them back their freedom and dignity.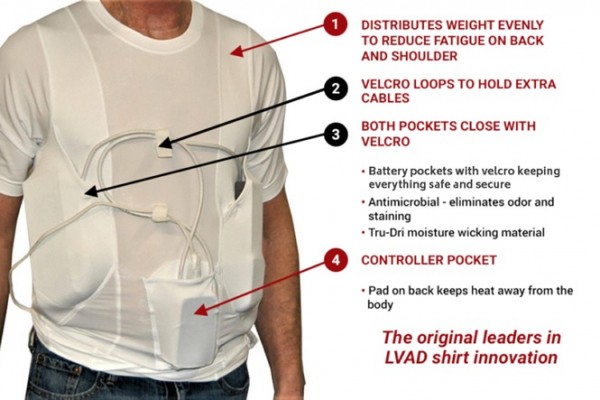 The one of a kind sleeping belt is designed to keep the controller secure and comfortable while sleeping. The velcro ties keep extra cable up to the Y connection next to the wearer and prevent it from getting caught on the edge of the bed. It is made of soft, breathable material and helps improve the quality of sleep, something most LVAD wearers struggle with.
One of the most important concerns while creating products at LVAD Gear is safety. All LVAD components and cables are secured and hidden. This keeps cables from catching on things or accidentally getting damaged. The same goes for the batteries and controller. By keeping everything hidden people feel comfortable going out in public, and doing normal activities without the constant stress of their life support system getting damaged.
All LVAD Gear products are available on their official website LVADGear.com and Etsy shop.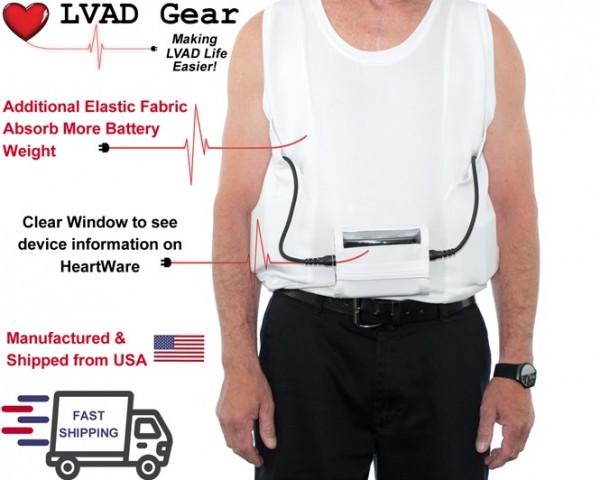 Media Contact
Company Name: LVAD Gear
Contact Person: Brent LeMay
Email: Send Email
Country: United States
Website: LVADGear.com