Mother-daughter duo Jan Black and Laura Owens are here to educate and empower with their popular podcast "Nobody Told Me!"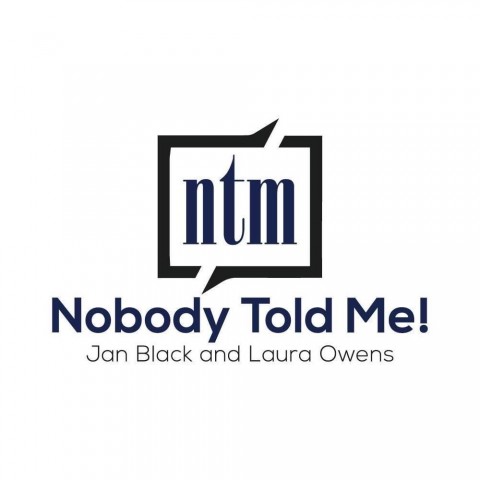 With over 6 million downloads as of April 2020, the podcast "Nobody Told Me" is already a big hit. It is hosted by the most amazing mother-daughter duo, Jan Black and Laura Owens. Together, they explore a variety of topics such as network building, the importance of failure, finding hope after being kidnapped, why Netflix wasn't an overnight success, and how the principles of brain surgery can help people work through everyday problems. This 'self-help/entrepreneurship' podcast is filled with unconventional yet relatable content, through which the duo strives to uplift the spirits of their listeners.
"Nobody Told Me" is an enchanting amalgamation of Jan Black's impressive broadcast journalism background and Laura Owens' unique, millennial perspective. This podcast is just the right amount informative and entertaining for the listeners, which will give you the greatest of knowledge in the most subtle way.
The podcast started in 2018 has over 238 episodes so far with amazing reviews from the listeners. The different episodes feature a wide range of guests, all experts having immense experience in their fields, such as Elizabeth Smart, Tim Ferriss, Robert Greene, David S. Rose, Gretchen Rubin, Jennifer Gates, Georgina Bloomberg, Dr. Jill Bolte Taylor, Nastia Liukin, Mitch Albom, Amy Purdy, Lewis Howes, and Shawn Achor, to name a few, who share great insights on various topics.
"Came to the podcast intrigued by the multigenerational mother/daughter hosts hook, but stayed for the eclectic guests and topics. Love that Jan and Laura bypass needless banter and overselling the topic and just jump straight into interviewing the guest (who is always top-notch and interesting). I always learn something with this podcast, but maybe more importantly, feel good and uplifted after listening", review by one of the listeners on the podcast "Nobody Told Me".
"Nobody Told Me" was named one of the top 25 "Most Downloaded New Podcasts" of 2018, and #8 all-time bestselling 'Entrepreneurship' show on iTunes. This show is adored by all the listeners and once someone starts following it, they never dare to miss even a single episode.
Listen to the podcast "Nobody Told Me" on Apple Podcasts.
Media Contact
Company Name: 'Nobody Told Me!' Podcast
Contact Person: Jan Black & Laura Owens
Email: Send Email
Phone: 415-810-0604
Country: United States
Website: www.nobodytoldmeshow.com