Exam Helper adds new updates to their app – Weather Forecast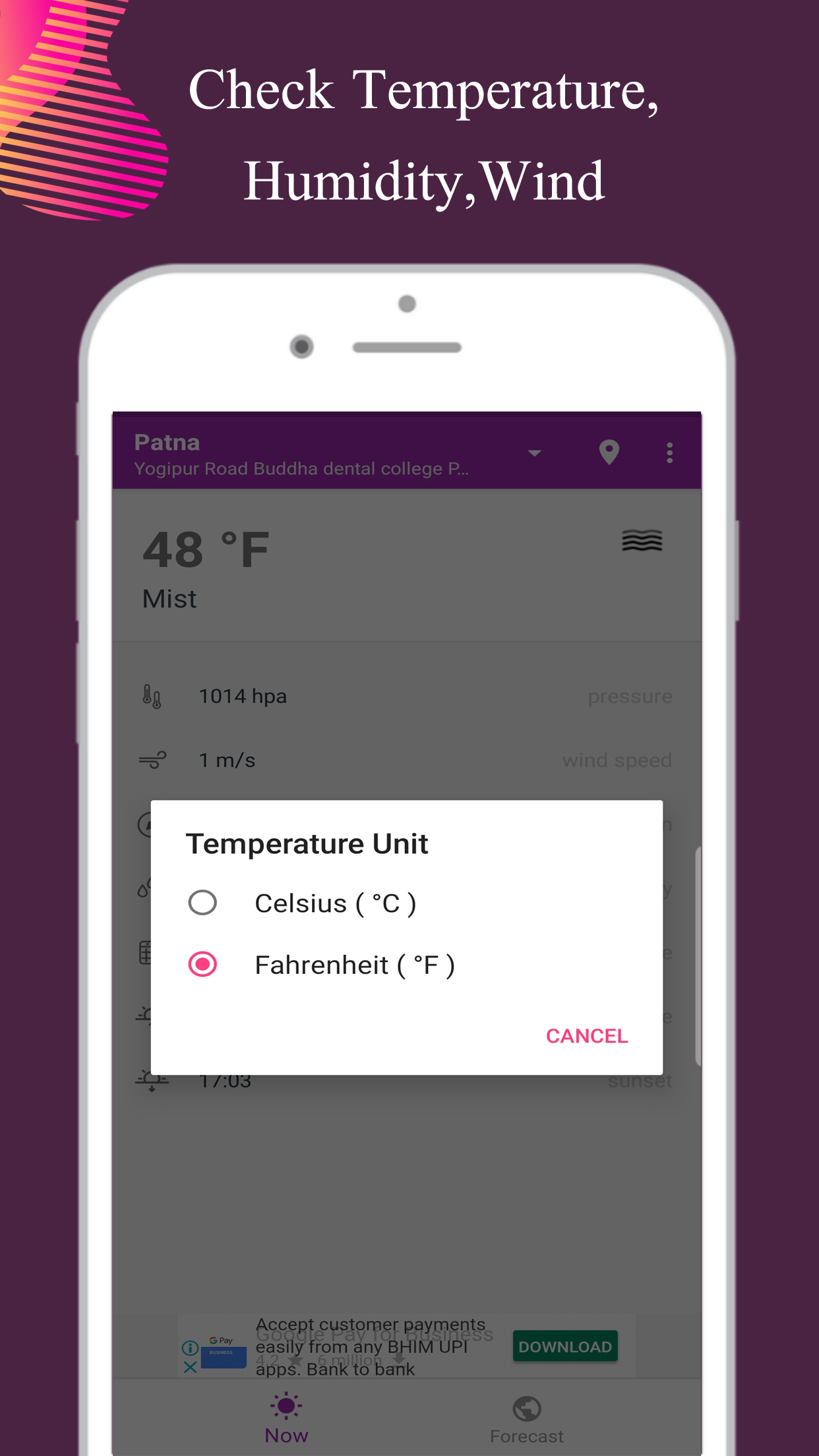 Top-rated meteo & weather forecast app, Weather Forecast, gets new updates to enhance the experience of users
Weather Forecast is a meteo and weather forecast app that is designed to enable users to check the temperature, humidity, wind speed & direction, barometric pressure, and other meteo parameters for any location across the globe. In line with the developer's goal of helping as many people as possible worldwide get the best experience using the app, new updates were recently made to Weather Forecast.
One of the major factors that can easily affect an individual's plan for the day, week, or month is the weather. Consequently, millions of people across the globe pay attention to day's weather as well as forecasts for upcoming days, weeks, and months. Over the years, there has been an influx of several weather forecast apps to help people check today's weather as well as future forecast. Unfortunately, many of the available apps do not meet the needs of users. While some as not as comprehensive as desired, others seemingly lag in the information provided. This is where the user-friendly Weather Forecast has been of difference in recent times.
In addition to allowing users to check the weather of the current day, the Weather Forecast app also makes it easy to get the 7-day forecast and local weather forecasts, all information provided in full details. Other features of the free meteo and temperature app include customizable temperature unit, sunrise and sunset, customizable themes based on user's preferences, as well as compatibility with all types of mobile devices and tablets.
Described by some as the best weather app, Weather Forcast has continued to garner reviews from users worldwide, with more than 10,000 installs, thanks to its amazing features and benefits. "I have found the app to be very up to date with all-weather and definitely very up to date with serious weather forecasts and warnings. Having had the app for more than a year, it's been a very valuable tool in my weather preparedness, I can stay up to date and know what to expect weather-wise," Humera Khatun said on Google Play.
Weather Forecast allows users to either let the weather app track their location and give live weather data, or choose multiple locations and get detailed weather reports for their favorite cities and places.
Developers of the app have also announced that a new UI Design is coming soon as part of their goals of creating the best possible experience for users.
For more information about Weather Forecast and the features of the app, please visit Google Play
Media Contact
Company Name: Exam Helper
Contact Person: RAVINDRA MAHTO
Email: Send Email
Address:Jogipur Kankarbagh
City: Patna
State: Bihar 800020
Country: India
Website: play.google.com/store/apps/details?id=com.examhelper.MausamKiJankari.vibhag