Fight against the spread of COVID-19 with Jessie L. Drummer designed, high quality face masks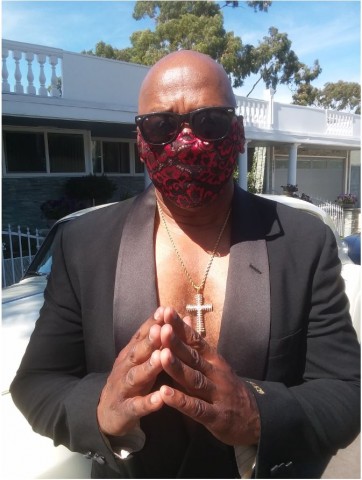 In a crucial time like this, when social distancing and wearing a mask is of utmost importance to fight against the spread of Covid-19, Jessie L. Drummer has come up with a self-designed, super comfortable, Face Masks. These masks are not only comfortable and lightweight; they are also stunningly designed with unique prints.
One does not only feel safe wearing these designer masks, but they also feel beautiful and appealing. As recommended by The Centres of Disease Control and Prevention, a cloth face mask is a requisite to supplement social distancing in the fight against COVID-19. But with these unique Masks, you can upgrade yourself from your basic mask to a beautiful, stylish one that works even better than the usual cloth mask in helping slow down the spread of COVID-19.
There are four major categories under which these masks are made available- Disposable 3 ply, Disposable Cotton, Face Mask with Insert Slot and, Premium Cotton. These masks are available in one size that fits all face types and are affordable and easily available at Zazzle.
"The mask should not be used in any surgical setting or where significant exposure to liquid, bodily or other hazardous fluids, may be expected; in a clinical setting where the infection risk level through inhalation exposure is high; or in the presence of a high-intensity heat source or flammable gas", says Jessie L. Drummer, discussing the safety and precautions. "These masks foster a positive frame of mind and act as a reminder to always be sexy, kind and safe", he adds.
These masks are intended for regular, everyday use for times when you have to step out of your house in a public place while maintaining social distancing. Jessie L. Drummer made sure to include all the important features in the mask that are necessary to keep people safe and comfortable. These masks are easy to use and can be used by people of all age groups. Along with being reusable, they are also washable in machines which make it a good investment.
These masks by Jessie D. will make you stand out in the crowd, owing to its captivating designs. Made with two layers of comfortable, 100% premium cotton fabric they provide comfort and ease to the wearer.
Buy these masks now on Zazzle.
Youtube: https://www.youtube.com/watch?v=NSeW4WpgDTY
Twitter: JessieLDrummer
Instagram: JessieLeeDrummer
Media Contact
Company Name: Isbe
Contact Person: Jessie Lee Drummer
Email: Send Email
Country: United States
Website: www.zazzle.com/fresh_sexxa_mask_by_designer_jessie_l_drummer-256024029669752647