Latin American artist Jashua is all set to make his Reggaeton debut with his upcoming single "Sola"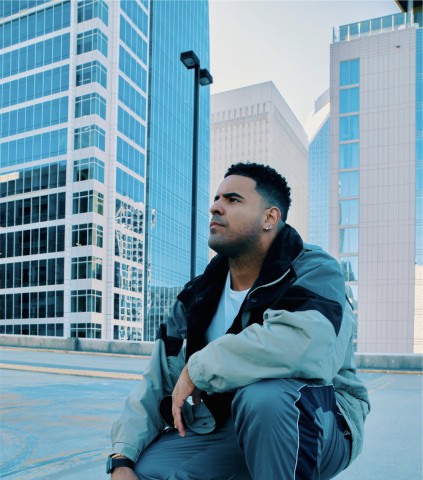 Born in Queens New York in 1995, Jashua is a Latin American artist who is rapidly paving his way through the Hip Hop, Dancehall, and R&B music scene, with various hit singles up his sleeves, in both English and Spanish languages. Jashua is soon making is Reggae debut with his upcoming single "Sola", a music video featuring fresh new sounds, describing a cinematic, funny story revolving around a girl.
Raised back and forth between the cold streets of the Bronx and the tropical breeze of Dominical Republic, Jashua grew up with a single mother, and the memories of his father who died shortly before he was born. Jashua spent most of his childhood in San Juan De La Maguana, surrounded by mountains, rivers, and frequent beach trips. His first tryst with music was with the native Bachata.
As a young adult, Jashua moved to New York for completing higher education and came across the raving Hip Hop scene, listening to the likes of Nas, Jay Z, and 50 Cent. He was instantly fascinated by the raw rhythms, and unapologetic songwriting skills of the legendary artist, which also fueled his desire for creating music. Finally in January 2018, after working a few years on mastering his craft, Jashua decided to make music. Experiencing two different worlds and languages, worked in his favor as he was able to bring fresh new sounds, never heard in the industry before.
Jashua released his debut EP "Eve" named after his daughter that garnered over 45k streams, followed by many singles and live performances in some of the most popular venues across the state. His first performance in Charlotte NC at The Underground on February 8th, 2020 was a sold-out event. Some of his other notable projects include "Otra Vez", "Ajena", "Flores", and "Empezamo" among others.
Below is an excerpt from the lyrics of the song "If I Die Tomorrow"
"IF I DIE TOMORROW
don't Say that you love me cause I know
when a legend Dies that's just how the die Roll
Ima Gamble with my life till my eyes close"
Sending a message to his fans, Jashua states, "I would like to thank you all for your support our family will continue to grow. I can't wait to give back to you guys just like you guys have given to me."
Jashua's music is available on all streaming platforms including Spotify, Apple Music, YouTube, and Soundcloud.
Media Contact
Company Name: Hazazz Records
Contact Person: Ricardo Garcia
Email: Send Email
Country: United States
Website: Lnk.bio/Jashua