Artist Romajee enters the music scene with his debut album "Romajee"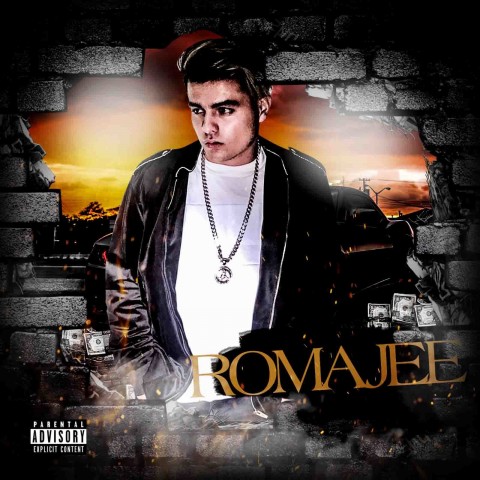 Inspired by the likes of legendary artists like Tupac, Drake, and J Balvin, Romajee always dreamed of becoming a Hip Hop artist. His passion for music was further fueled by his friends and family members who made him realized the remarkable gift of voice and musical understanding he was given from a very young age. Romajee has finally decided to showcase his talent to the world, with the release of his debut album "Romajee" featuring five foot-tapping numbers, now available on all major streaming platforms.
Romajee has always been passionate about music and he would often, try learn vocal style and flow from popular artists, when he was younger. Seeing the artists like J Balvin and Drake create music and verses that transcend boundaries, Romajee decided to follow the suite and started working on mastering his craft. Eventually, he developed his unique vocal style, identifying himself as a Hip Hop/ Urban artist, bringing fresh new sounds with impeccable songwriting skills. He enjoys writing lyrics inspired by his life and the culture he has lived in.
Talking about his debut album the artist mentions, "Creating my album has been a roller coaster ride of emotions but I have enjoyed every second of it. Hopefully, this the first of many projects in the future. I hope you enjoy every song. I hope you can relate and connect with me and my music in some way."
Romajee's music is for anyone who enjoys Hip Hop music with an urban touch to it. His debut album features songs like "Relationships", "Clouds", "Regret", "Gente Real" and "Desire". Every song is distinct, carrying groovy beats and rhythms, embedded in the artist's smooth-flowing yet often pleasantly husked out voice, providing a scintillating listening experience. The overall production quality of the songs is remarkable, especially considering this is Romajee's first album.
Romajee has put his best efforts into putting up an amazing album that stands out from the rest. And even though it categorizes in the Hip Hop genre, the flavor of fresh, distinct, and urban sounds will appeal to a wide variety of audiences.
Romajee's music is now available on all streaming platforms including Spotify, Soundcloud, Tidal, Apple Music, and Amazon music.
Media Contact
Company Name: Reign Records
Contact Person: Romajee
Email: Send Email
Country: United States
Website: romajee.com