Veteran musician Hometag releases new music album "House Flipped" adding to his collection of over 200 amazing tracks on Soundcloud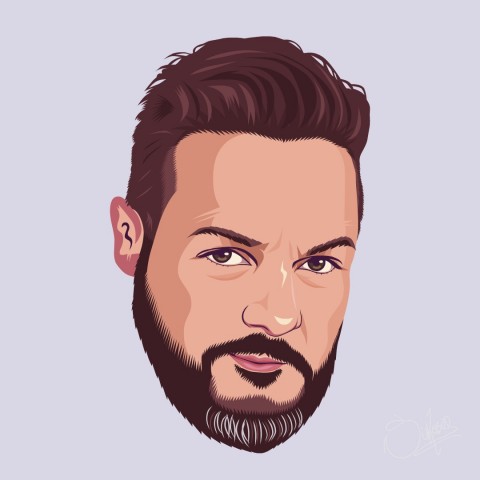 Having begun his musical journey in the early '90s, artist Hometag has experienced the music scene like most artists would only dream of. A veteran musician and an established artist with a knack of writing soulful music, Hometag has effortlessly paved his way through the music scene with his unique brand of electronic ambient music, that appeals to a wide variety of music lovers. Highly influenced by real life and relationships, the artist often provides a fresh new perspective to various aspects of life, through his music. He is a multi-talented maven, who also produces for film, television, games, Dance music for DJs, art installations, and more. On days when he feels extra creative, he also dabbles upon other activities like voiceovers and poetry.
Over the years of his remarkable music career, Hometag has created an enormous catalog of over 200 tracks on Soundcloud, with a distinct quality to every track. Adding to the euphonious collection, he has recently released two more albums titled "House Flipped" and "Encounters". The interesting concoction of various instruments, quirky rhythms and beats make every track in these albums stand out from the rest.
"My latest project is all about the ambient style of music with my first album called 'Encounters' which was inspired by the strange things happening in the world. The idea here is to make music that invokes deep emotions in listeners."
Inspired by the likes of David Sylvian, Christian Fennesz, Apex twins, and Jan Jelinek, Hometag developed a deep interest in ambient, and chill out House music at a very early age. He started his musical journey in the early '90s by making music for computer games, followed by a short track for a DJ. His career took off after he created some music for an art installation, putting him into the limelight and marking his entry to the music world.
Sending a message to his fans, the artist states, "I appreciate the time you have given to my music. Without you all, there would be no music and your constant love and support have always inspired me to continue improving my craft, to create good music."
Listen to all music by Hometag on Soundcloud and Spotify.
Media Contact
Company Name: Hometag-Artist
Contact Person: Daw
Email: Send Email
Country: United Kingdom
Website: soundcloud.com/darren-wood-37