RAGNRXK is ready to set the floor on fire with his latest album "AVOIDdance"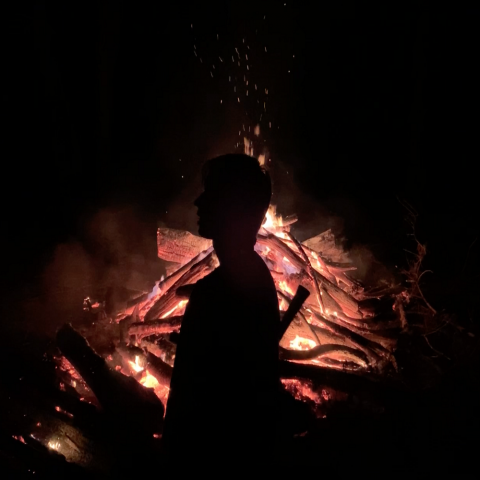 Born in Michigan and now living in Brooklyn, RAGNRXK is a multifaceted artist who has been writing songs since he was 14. He has always been surrounded by music and is a big fan of rap and hip-hop. He has been performing under the name "RAGNRXK" for over a year now, which comes from his love of Norse mythology, a body of myths of the North Germanic people, which has also been an influence in his audio and visual aesthetic.
"I started releasing music about 10 years ago under different names with little success. I performed at a few open mics but I found my sound in 2018 and that is when I became RAGNRXK", says the artist talking about his musical journey so far.
RAGNRXK recently released his latest album "AVOIDdance" on May 21, 2020, a mesmerizing collection of 16 captivating tracks. The album includes songs like- Better Late than Never, Interlude, Legend, Madness, Quarantine, AVOIDdance, along with 10 other astounding songs. RAGNRXK recorded this album while he was in Michigan, in a cabin, in the woods, amid a family emergency and a lot of drama because of the pandemic. Even under such extreme circumstances, RAGNRXK was able to record the entire album with 16 tracks, in just 5 weeks, and released it after returning to Brooklyn.
RAGNRXK was motivated to write music since his teen years as he was an introvert back then, and was often misunderstood. Music gave him the power to express himself more freely and to let him be whoever he wanted to be. He felt liberated and lively whenever he was with his music which encouraged him to make more of it.
RAGNRXK's music style is inspired by a vast variety of musical compositions and draws inspiration from artists like Kid Cudi, Atmosphere, Lil Wayne, Hudson Mohawke, Jonsi, Tame Impala, and many others.
RAGNRXK says that he has so many times come close to quitting before, but he always kept going because of his passion for music. He summons his fans to tell them to keep going on the path that they have chosen, no matter what anyone says.
Watch RAGNRXK's new music video "Detox" on YouTube.com.
Media Contact
Contact Person: RAGNRXK
Email: Send Email
Country: United States
Website: soundcloud.com/ragnrxk/sets/avoiddance