Darkplace is bringing an exciting concoction of art and music with their debut album "Catabasis to Catharsis"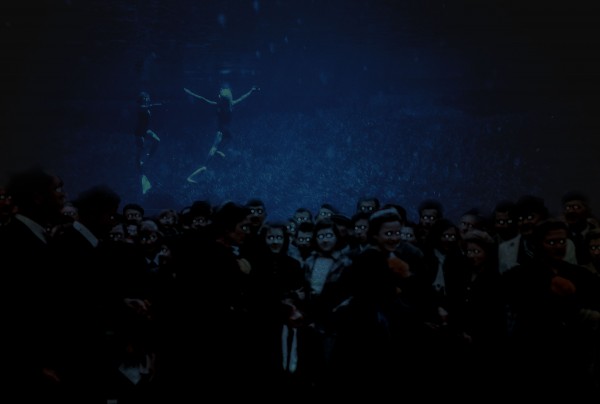 Darkplace is an anonymous new band, that may use fewer words to describe its music but knows how to use art to paint a vivid picture with every song. The band has recently announced the release of their debut album "Catabasis to Catharsis" featuring 11 intriguing tracks with influences ranging from Goth and Post-punk to New Wave. What makes this album stand out is that the band has released compelling monochrome paintings corresponding to each track of the album that evocatively describes the overall vibe of the songs. Not only the songs are thought-provoking, but the paintings give a direction to the thoughts and feelings associated with the songs, making it more meaningful.
The lead member of the band, who prefers to remain anonymous and away from the limelight has made each painting by hand, giving a visual form to the captivating sounds of every song. Although the band created this album in 2018, they couldn't find the courage to release it until two years after, when they finally felt it was the right time to put their innermost thoughts out to the world, through musical and artistic expression.
The band lead has always been passionate about music but the numerous struggles of life never allowed him to fully follow his passion. At one point in time, he could barely afford rent and took "cash cow" jobs to make ends meet, gradually getting pushed away from music with each passing day. He was under immense pressure, managing the job, creating music, and releasing music.
"Making music still has love in it, cause that's what this is all about. But releasing music, is never enough when you are a DIY artist. It is always your own shortcomings and your own fault that you don't reach out", states the lead member of the band "Darkplace". After falling into depression and finding himself gradually sinking into darkness, he took help from a therapist who suggested him to use art to express his deep emotions. That's when he started to paint, and he did paint a lot, every day. "It was like meditation. I came back to life", adds the artist.
Soon after, he started to paint the album, one painting per song and once he was done, the pressure of releasing the album felt a bit less. So, he finally released the album, and to much delight of the music lovers, because they'll get to experience this one of its kind music album that quite literally paints a vivid picture in your mind.
Some of the paintings are available for sale through the band's website darkplacemusic.com.
Listen to their debut album on Spotify.
Media Contact
Company Name: Darkplace
Contact Person: Dennis
Email: Send Email
Country: Sweden
Website: darkplacemusic.com