Dairy Alternatives Market is Anticipated to Cross USD 35 Billion by 2026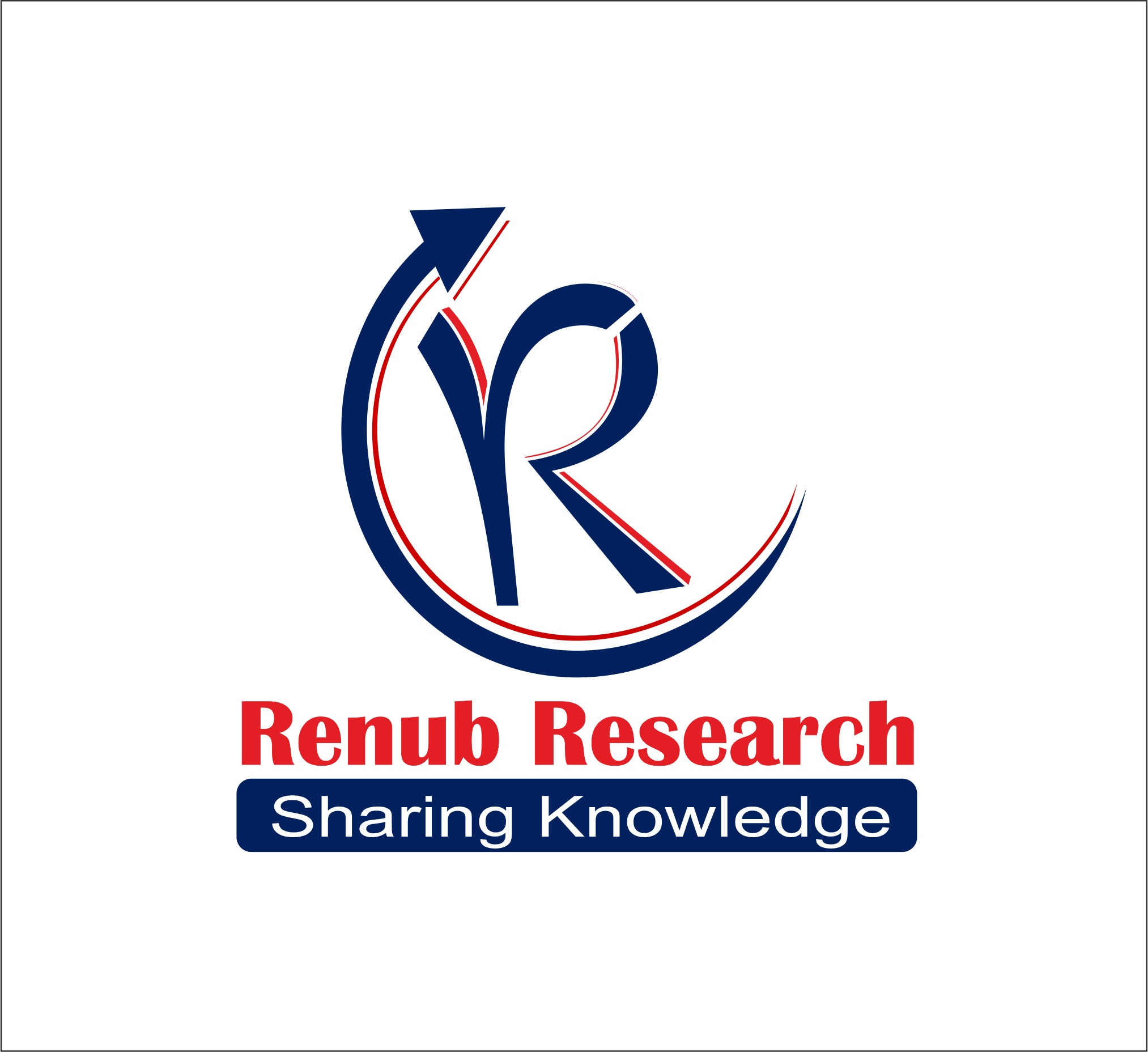 Our core team is comprised of an experienced people holding graduate, post graduate and Ph.D. degrees in Finance, Marketing, Human Resource, Bio-Technology, Medicine, Information Technology, Environmental Science and many more. Our research helps to make the business decisions: on strategy, organization, operations, technology, mergers & acquisitions etc. We support many blue chip companies by providing them findings and perspectives across a wide range of markets.
According to Renub Research analysis Dairy Alternatives Market is anticipated to cross USD 35 Billion by 2026. Global Forecast by Plant based Milk, Regions, & Companies.
Renub Research report titled "Dairy Alternatives Market, Consumption, Global Forecast by Plant based Milk, Regions, Companies" studies the Global Market for Dairy Alternatives (plant-based milk) and Consumption
The popularity of Dairy Alternatives Products is snowballing among consumers as they prefer a vegan diet for a healthier lifestyle. Allergy caused by cow milk, intolerance of lactose, and concern about calorie consumption is also the reason for some users. Citizens of developed countries like the United States and the United Kingdom, along with other European countries, choose plant-based milk over animal-based milk due to increasing concern of animal rights and protection of the environment. According to our research, Dairy Alternatives Market is expected be more than USD 35 Billion by 2026.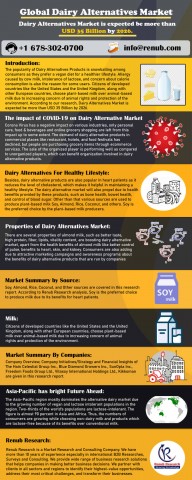 The impact of COVID-19 on Dairy Alternative Market
Corona Virus has a negative impact on various industries, only personal care, food & beverages and online grocery shopping are left from this impact up to some extent. The demand of dairy alternative products in commercial places like restaurant, hotels, and food festivals has declined, but people are purchasing grocery items through ecommerce services. The sale of the organized player is performing well as compared to unorganized players, which can benefit organization involved in dairy alternative products.
Dairy Alternatives Market is also increasing due to the goodness of soymilk as it contains several minerals such as calcium, zinc, iron, magnesium, sodium, potassium, and phosphorous. Soymilk has an equal amount of proteins but low calories as compared to cow milk. Besides, dairy alternative products are also popular in heart patients as it reduces the level of cholesterol, which makes it helpful in maintaining a healthy lifestyle. The dairy alternative market will also propel due to health benefits provided by these products, such as bone health, bowel health, and control of blood sugar. Other than that various sources are used to produce plant-based milk Soy, Almond, Rice, Coconut, and others. Soy is the preferred choice by the plant-based milk producers.
Several companies around the world are working to provide their customers with better milk products through continuous research and development for giving the better flavor of milk and sources of dairy alternatives. Some of dairy alternative beverages are Milk, Soft Drink, Ice-Cream, Energy Drinks, and others.
Properties of these products, such as delay in the aging process, boosting of energy, stress and fatigue management, and target specific disease, are also attracting consumers to move from conventional milk products. There are several properties of almond milk, such as better taste, high protein, fiber, lipids, vitality content, are boosting dairy alternative market, apart from the health benefits of almond milk like better control of pulse, benefits to heart, skin, and kidney. Consumers are also adding due to attractive marketing campaigns and awareness programs about the benefits of dairy alternative products that are run by companies
Request a free Sample copy of the report: https://www.renub.com/request-sample-page.php?gturl=dairy-alternatives-market-consumption-forecast-global-analysis-by-plant-based-milk-regions-companies-p.php
Market Summary:
By Source: Soy, Almond, Rice, Coconut, and Other sources are covered in this research report. According to Renub Research analysis, Soy is the preferred choice to produce milk due to its benefits for heart patients.
By Regions: This research report has covered North America, Asia Pacific, Europe and Rest of World; according to Renub Research analysis, Asia pacific region will lead the market due to the increasing number of lactose intolerant and vegan population.
By Companies: Company Overview, Company Initiatives/Strategy and Financial Insights of The Hain Celestial Group Inc., Blue Diamond Growers Inc., SunOpta Inc., Freedom Foods Group Ltd., Vitasoy International Holdings Ltd., Kikkoman are given in this research report.
Industry Related Opportunity:
About Company:
Renub Research is a Market Research and Consulting Company. We have more than 10 years of experience especially in international Business-to-Business Researches, Surveys and Consulting. We provide wide range of business research solutions that helps companies in making better business decisions. We partner with clients in all sectors and regions to identify their highest-value opportunities, address their most critical challenges, and transform their businesses. Our wide clientele comprises of major players in Life Sciences, Information Technology, Telecom, Financial Services (Banking, Insurance), Energy, Retail, Manufacturing, Food, Beverage & Agriculture, Automotive, and Social sector. Our clients rely on our market analysis and data to make informed knowledgeable decisions. We are regarded as one of the best providers of knowledge. Our pertinent analysis helps consultants, bankers and executives to make informed and correct decisions.
Also Read:
Dairy Alternatives Market: https://www.pressreleasepoint.com/dairy-alternatives-market-will-be-usd-35-billion-2026
Contact Us:
Renub Research
Phone No: +1 678-302-0700 (USA) | +91-120-421-9822 (IND)
Email : [email protected]
Web: https://www.renub.com
Fallow on Linkedin: https://www.linkedin.com/company/renub-research
Media Contact
Company Name: Renub Research
Contact Person: Rajat Gupta
Email: Send Email
Phone: 16783020700
City: Roswell
State: GA
Country: United States
Website: www.renub.com/food-and-beverage-25-c.php