The single "Invisible" by Sopo Su'a is all about captivating beats and heartfelt lyrics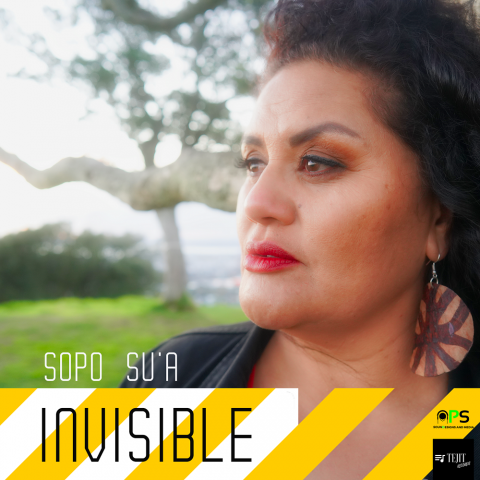 Based in Auckland, New Zealand, Sopo Su'a is an emerging artist who recently released her debut single "Invisible" on June 26, 2020. The track "Invisible" is the outcome of a feeling of melancholy, which was affecting Sopo's mental state during the lockdown. Even though she worked in Local Government throughout the lockdown, the only thing that kept her going was music and walking up Mt Eden mountain. Music acted as a pillar of strength for her, which helped her to overcome all her anxieties, her weaknesses and her fear of when she will see her family again, all of whom are living overseas.
The track "Invisible" is an enchanting blend of captivating beats and free-flowing lyrics. Sopo's melodious voice is like a cherry on the cake in this song. This track is 4 minutes and 8 seconds long, enough to give the world a perfect impression of this evolving artist. "Invisible" is a masterpiece handcrafted by Sopo and produced by Tejit Records to make it nothing less than the best.
While growing up in a conservative family, Sopo Su'a wasn't even allowed to watch television, let alone listen to the radio. Eventually, her father talked her into learning musical instruments like piano, guitar, and clarinet, along with singing, and this is how she started with her musical journey. Her beloved father inspired her to move ahead in the path of music.
When asked about her music style, Sopo says, "I love lots of different genres but I'm a rock kind of girl. I lean more towards enjoying rock/pop songs, maybe because this was what I knew as a child. Also growing up in a traditional family and church, we were only seen, not heard so singing rock and belting out the songs was my way of expressing myself. I was always a bit of a rebel so "Another brick in the wall" was my anthem to make a statement."
Sopo believes in improving for the better, this is the reason why, despite not winning the competitions as a child, she would go to the winner and ask for suggestions to improve. Her zeal, innocence, and hard work are her weapon that she very well uses to create music that everyone dearly loves.
Listen to the track "Invisible" now on Spotify.com, YouTube music, Deezer, Spotify, Apple music, Amazon, Napster, Google music, Claro Musica, Tidal, Anghami, Tiktok, Facebook, Instagram, SoundCloud, and Nuuday.
Media Contact
Company Name: Sopo Su'a Music
Contact Person: Sopo Su'a
Email: Send Email
Country: New Zealand
Website: www.facebook.com/sopo.sings