J FLEX is ready to make people dance to the beats of his latest single "I Ain't Stopping"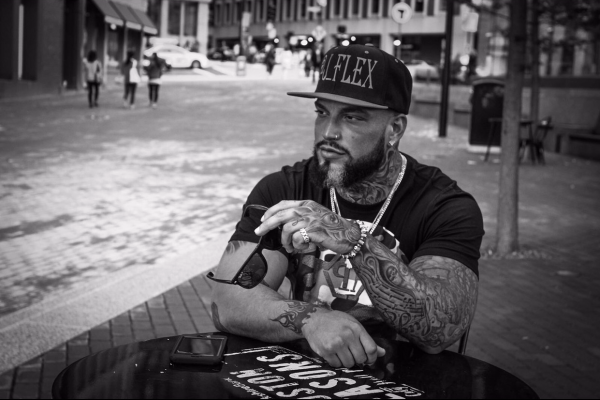 J FLEX, AKA Johnny Lugo is a talented young artist, born in Salem, Massachusetts. J FLEX loves to make music that is unique and defines his personality as a quirky artist. He is a multifaceted musician who is fluent in English, Spanish, and Portuguese languages. J FLEX is a self-dependent and strong-willed person, who has been working day and night to achieve greater goals in life. His boundless love for music has given him opportunities that helped him to bring out the best version of himself.
J FLEX has many great songs up his sleeves, including the popular single "A night in Lawrence", but with his latest release "I Ain't Stopping" he is taking his music game up a notch. This track was released recently and breaks all the barriers of orthodox and ordinary music. "I Ain't Stopping" is 2 minutes and 39 seconds long, enough to give the listeners an idea of the artist's innate capabilities to make elating music. This track will keep you hooked from the very first beat, and leave you wanting for more.
Telling about his background in music, J FLEX says, "Ever since I was young, I've always been very independent. I started working at the age of ten at a local convenience store. Music has always been a huge part of my life for many reasons. One, because my stepfather at the time was one of the greatest merengue singers of all time. I was in and out of studios at a very young age. And second, a lot of my family members were also into music."
J FLEX has been composing music since he was in middle school. He has been charming women with his talent for writing beautiful poetry too. He loves to make people laugh and feel good, that is what made him incline towards the entertainment industry. He is equally smitten by acting, as he is by making music. For him, both things go hand in hand. But it wasn't until 3 years back that he discovered his excellent acting skills. The positive response that he received from his fans on social media platforms was overwhelming, after which he decided to work on the craft in and out.
It is not just music at which J FLEX excels. He is a certified personal trainer and nutritionist, and also a bartender and a server. But one thing that he is sure about is that acting is his ultimate destination. He also runs his own brand "Just Flexing". He urges his fans to stay tuned, as a lot more interesting stuff is on the way.
Listen to the track "I Ain't Stopping" now on Spotify.com.
Media Contact
Company Name: Just Flexing Apparel
Contact Person: Johnny Lugo aka J FLEX
Email: Send Email
Phone: 3052167079
Country: United States
Website: Shopjustflexing.com