New York artist 'Johnny I.' is bringing fresh new sounds by blending tribal, techno, and house grooves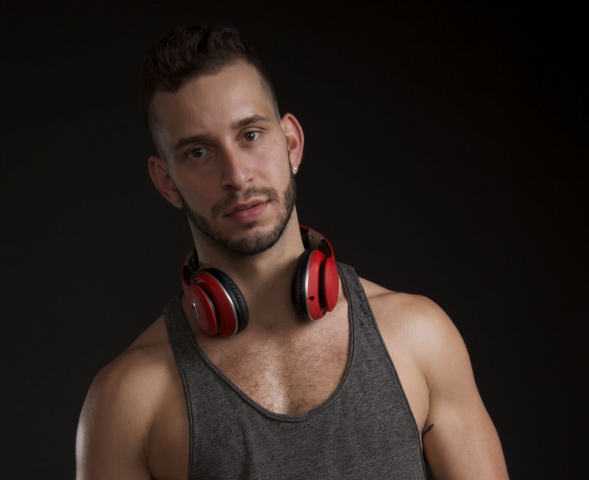 Johnny I. is a talented self-taught producer and DJ from New York, who creates music in his own unique style. His music is a blend of different sounds including tribal, techno, and house grooves. After the success of his debut single "Congolese" in 2017, there was no looking back for Johnny I. He has received a lot of support from listeners worldwide, through various leading music platforms.
Year after year, Johnny hasn't failed to amuse his fans with the elating music that he creates. Especially in the year 2019, he had multiple single releases as well as an EP that gained widespread recognition from all over the world. Johnny doesn't stop at making music, he runs his own podcast called "TKO", which is equally as popular as his music.
Johnny has always been surrounded by music growing up. His interest in music evolved during his teenage years, when he used to travel with his martial arts team, and was exposed to various forms of electronic music. He instantly felt a click with music and decided to pursue it further. Eventually, he moved to New York where he picked up DJing and later shifted his focus to music production.
Johnny has some great projects up his sleeve including the upcoming track "Until you're Over Me", which is a collaboration with Australian singer & songwriter Zoë Badwi under Queen House Music. This track has been postponed due to COVID-19 but will be released as soon as things improve and fans can properly enjoy it. Telling further about his project "Until you're Over Me", Johnny says, "I loved Zoe's vocals so much and I immediately created a simple chord progression around it, and the rest was history. This song has unfortunately been postponed due to COVID-19, as we really want it to have a strong release and rock the dance floors when they open. Zoe's voice is just incredible and the production is super catchy, dramatic, and sexy."
Johnny is thankful for all the love and support that he has received from his fans despite playing music that is unexpected and different from the norm. He urges them to stay tuned, for there is much more amazing music coming up.
Listen to Johnny I.'s music now on SoundCloud.
Media Contact
Company Name: Johnny I.
Contact Person: Media Relations
Email: Send Email
Country: United States
Website: djjohnnyiofficial.wixsite.com/johnnyimusic