HOO, Fast-Growing Online Dating App Expands Membership with Its Arrival on iPad
Sep 23, 2020 – HOO Inc launches its online hookup app on iPad. HOO is a fast-growing hookup and dating platform. Users of the app can get quick hookups, casual encounters, even NSA affairs and FWBs (friends with benefits). However, it is worth noting that HOO is not a platform where people can find sugar daddies, sugar babies, or any relationship of this kind. The platform is strictly for people who are looking for hookups and long-term relationships.
The platform hosts different groups of members, some of which are Hollywood celebrities, beauty queens, CEOs, athletes, lawyers, doctors, investors, and a ton of others. Before now, HOO was available only on iPhone and Android, but, now, it finds its way to iPad as well.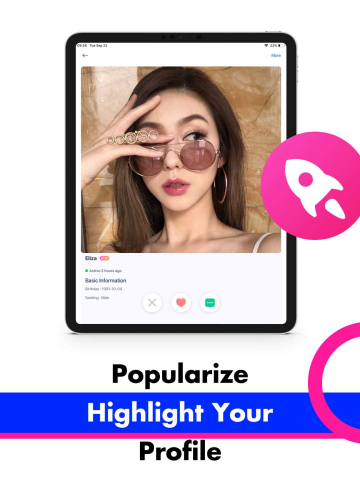 Confirming this new development, Jessie X, the CEO of HOO Inc, says, "We are growing at a rapid rate; hence, we are making portability seamless for iOS users by making HOO available not only on iPhone but on iPad as well." With this, members will be able to find hookups on the go with their iPhones and from the comfort of their homes or offices on the iPad.
What will new iPad members benefit from this new release? HOO Inc is making the app free to use, although there will be an option to upgrade to a premium membership where more robust services of the app are reserved. iPad users will be able to share stories at any time and in any place. They will also be able to send GIFs and photos in between conversations, as well as use a special search feature that helps find other members with like interests.
Recall that HOO first launched in October 2019 on iOS and strictly only on iPhone devices. Since this time, the platform has garnered a membership of almost a million users and recently expanded its membership to the Android platform. Now, with HOO's availability on iPad, "membership will grow even further, which means the chances of users finding a hookup or dating match is increased," Jessie X confidentiality states.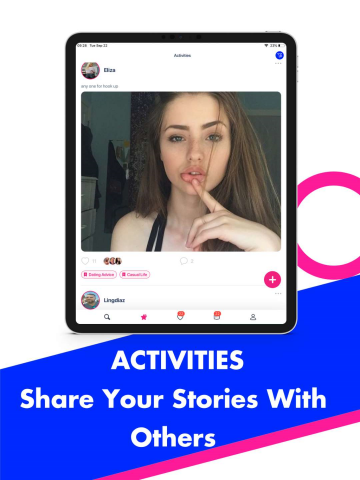 Rounding up the briefing, Jessie X confirms that HOO on iPad will be available to people in the United States and that people from South America, North & Central America, and select European countries can also join the platform and find a match for a hookup or serious relationship. She also noted that with HOO's ever-increasing membership, "the future looks bright for new and existing members."
Try HOO App for free today and experience the power of premium Hookup at no cost.
For more information, please visit http://hoodatingapp.com. To up your hookup game, download the HOO App on your iOS or Android device.
Media Contact
Company Name: HOO Inc.
Contact Person: Jessie
Email: Send Email
Phone: +12027953213
Country: United States
Website: www.hoodatingapp.com