Social Detention, Inc. (OTC Stock: SODE) Updates the World and its shareholders on Current Contracts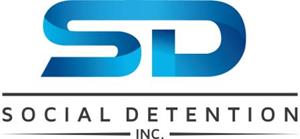 SODE Delivers Strong Revenue for 2020
It has been a busy time. We have been working hard on our current contracts with our subsidiary to complete them on time and within budget. The Pandemic did have an impact on our operations. Our largest contract was suspended for a short period of time but is now moving full steam ahead for completion this year. We are aggressively bidding and pursuing Public Works projects on a daily basis as the Pandemic has not slowed the bidding activity. Our team is motivated and hungry to take on larger projects and grow this company.
In addition to growing internally, we have been in deep negotiations with several companies in our space to acquire, partially acquire or joint venture. These companies can add significant value by eliminating a level of markup or providing us a new specialty to our arsenal. In addition, we have formed entities to add additional building classifications to our service offering and will update when these valuable tools are in place. Lastly, I hope you and your family are safe in these times. Never underestimate the appreciation we have for all our investors as we continue on this incredible journey of building a highly profitable and long lasting company.
Established Infrastructure Builder with a History of Successful Contracts.
Highly Experienced Leadership with Over 20 Years of Experience.
Latest Contracts for California Projects Delivering Strong Revenue.
Social Detention, Inc. (OTC: SODE) is in the business of building infrastructure. SODE has a long history of successfully winning contract awards for itself and for other parties. SODE management intends to grow through the acquisition of some of these very parties it has helped win awards. SODE President Robert Legg brings over 20 years of security and infrastructure experience and intends to leverage his long standing connections in the industry to build a network of small providers into a collective work force that will be able to be awarded multi-million dollar contracts as a sole source provider. His companies have been recognized nationally by Inc. Magazine and the San Francisco Business Journal Annually as one of the Years Fastest Growing Companies. His project experience is $1.5 Billion in cumulative value.
SODE management experience has been successful in winning contracts from $100K-$5 million for its partners and intends to build on those successes with its acquisitions to grow sales from within, instead of for outside parties, to gain new contracts in the multi-million dollar value range.
SODE Awarded $687,000 Contract and Completes $428,000 Contract
So far in 2020, SODE announced that its subsidiary has been awarded a new $687,000 building contract for a Public Parks District. In addition, the subsidiary has completed a $428,000 upgrade to a City Building. Both of these important projects are government owned and located in Northern California.
As SODE grows the company is adding customer references, building supplier relationships and cementing its brand in the industry. With the successful SODE growth and track record, the company has been able to attack larger projects that have less competition as the smaller companies are not capable of performing them.
Expansion Plans Through Acquisition to Address Multi-Billion Infrastructure Market Opportunity.
All of these projects represent a huge marketing and revenue growth potential for the long term SODE business plan.
For more information on Social Detention, Inc. (SODE) visit: https://www.sodetention.com
Media Contact
Company Name: Social Detention, Inc.
Contact Person: Media Relations
Email: Send Email
Phone: 925-575-4433
Address:3000 F Danville Blvd. Suite 145
City: Alamo
State: CA 94507
Country: United States
Website: https://sodetention.com/