Anubhut Satya – A Journey Within released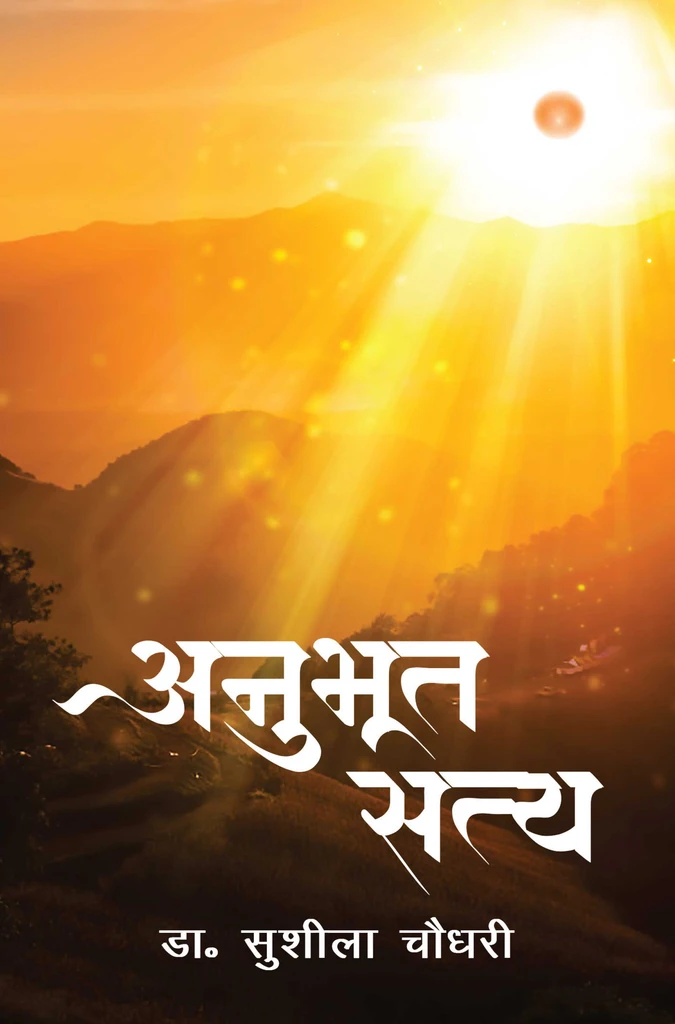 Understanding of the self or being has solutions to every problem of the world. The author, Dr Sushila, talks about her out-of-body experiences in her book – Anubhut Satya
Have you ever wondered who you really are? How does your consciousness work? When you start to explore all these questions, you only then understand how elusive all this really is. The collection of our experiences, our memories, everything defines us. In this book, the author explores this question of who we are and arrives at the conclusion that our identity is to be found in our consciousness, the fact that we have an ability to sink in this universe. The author believes that each one of us has a soul and each soul has its own theory which the author uses for treating chronic illness of the patients
May God bless his soul with peace, or his soul is wandering… Strayed away from its path, It is his/her ghost that is harassing all…, Somebody's soul resides in that bungalow, it does not let others live there etc.
These are some sentences the like of which we often hear and have been hearing right from our childhood. Are they true, or they are just hoax as just imagination or myth.
You and I, we are all power centers of Consciousness who through the instrumentality of own physical bodies express our thought, emotions in this world in the form of what is called our personality. We all like to acquire the uplifting feeling or sentiment of peace, love, piousness, and power and then to distribute all his to others. This is our basic/fundamental/ native nature and this, then is the basic truth of all human souls, irrespective of whether they belong to this religion, caste, community, province sex or to that Making Death and the post-death journey happy or joyful?
Every soul is its own doctor of the body as well as its own theory I am using for treatment of chronic illnesses of my patients and getting amazing results out worth of the type of diseases…
Dr Sushila Choudhary born on 24th October 1966 belongs to an ordinary family from the village Panniwalli Jatan of Sri Ganganagar Rajasthan. Being a quality-driven writer, she writes books that captivate the cognitive and spiritual approach in the minds of her readers. She did her MBBS and MD in pediatric from SN medical college Jodhpur Rajasthan In 1993, she went through an out of body experience has changed her attitude about life. With that experience, she well about self (soul existence), invisible supreme power GOD and the way we can communicate with HIM. At present, she is currently working in the government sector, and the rest of her time she dedicates to make sure that human being is aware of their true existence which is full of love, peace and values.
The book is published by White Falcon Publishing and is available on amazon.in, Flipkart and WFPStore: https://store.whitefalconpublishing.com/products/anubhut-satya?_pos=1&_sid=c3094e054&_ss=r
Media Contact
Company Name: White Falcon Publishing Solutions LLP
Contact Person: Media Relations
Email: Send Email
Phone: 08283843446
Address:SCO 70, Second Floor Sector 47D
City: CHANDIGARH
Country: India
Website: https://whitefalconpublishing.com