Female rapper Skandulos releases single "Judy", a feel-good track amidst the current tension in the world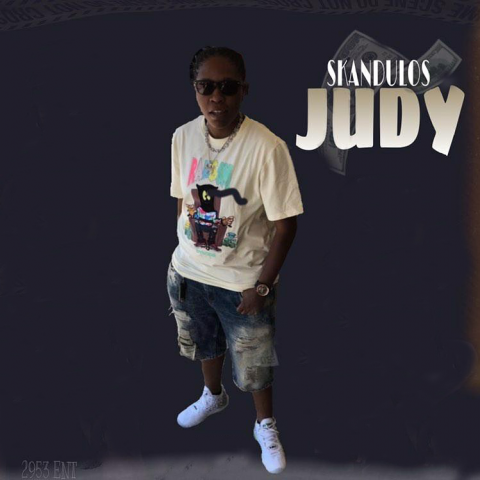 Based out of the Westside of Atlanta Adamsville Georgia to be exact. Skandulos is a talented musician, who has distinguished herself as a strong female rapper in the music industry. She is the CEO and founder of '2953ENT', a name that brings back a hundred memories to the artist. 2953ENT is based on the address of Skandulos' grandmother, a place where she spent the happiest moments of her life, that she likes to refer to as her 'good old days'. She is also the CEO and Co-founder of B. O. $..$ MOVEZ L.L.C.
Performing at big venues like Orange Crush, The Sweet Auburn Festival, Gay Pride, and the Caribbean's Festivals, Skandulos has earned experience in catering to the needs of live audiences. Her confidence and ardent aura create an environment for the listeners that is hard to ignore. With her energy and zeal, Skandulos is rapidly paving her way through the music industry.
Tired of all the negativity and melancholy going on around the world due to the pandemic, Skandulos decided to make her contribution in trying to make the world a better place. Therefore, she came up with a feel-good track for the listeners, which can lighten their mood, and take their minds off of the despair for a moment. This track is titled as "Judy", and is scheduled to be released on all leading platforms by this month.
Telling about her musical achievements and influences, Skandulos says, "I have done features with O.J. Da Juiceman and Infinque from The Dungeon Family Connect, and I also was on BT Columbia first album A.K.A Mr.Bigg Time. My influential artists are Queen Latifah, Da Brat, La Chat, Gangsta Boo, Playa Fly, and Kevin Gates."
Skandulos likes to describe her music style as hip-hop, R&B, and rap. Having been behind the scenes for quite some time, Skandulos is ready to make a comeback with full power, with the single "Judy", which is sure to win the hearts of the listeners worldwide.
Listen to music by Skandulos now on Spotify.com.
Media Contact
Company Name: 2953ENT
Contact Person: Dee Mac
Email: Send Email
Phone: 470 546 9855
Country: United States
Website: open.spotify.com/artist/1EAssikQuVYKx7c5B7nxSn/about