Get The Ultimate Edge for CLAT Preparation With The OPUS CLAT Online Coaching Program

A powerful and effective course designed to maximize your results for CLAT and other law entrance exams. The OPUS CLAT course structure offers premium services at affordable costs, and is at the forefront of Competitive Exam Preparation in the country.
The Common Law Admissions Test (CLAT) is one of the most popular entrance tests for UG studies in LAW! If your goal is to stand out as a legal professional with a National Law University degree, you've got to take the CLAT and rock it! The CLAT is an interesting exam which essentially tests you on your Reading Skills, along with Logical reasoning and decision making skills. These skills are crucial, absolutely crucial to launch you into the big league of Lawyers / Legal Professionals. In a nutshell, the CLAT will test you on 5 sections – Reading Comprehension, Logical Reasoning, Current Affairs, Legal Reasoning and Quantitative Aptitude. You can find a detailed version of the syllabus on their website, link below.
Let's quickly delve into what are the crucial strategies, mindset and tools that will be absolutely crucial to ensure Great Results in the CLAT and the other Law entrance exams.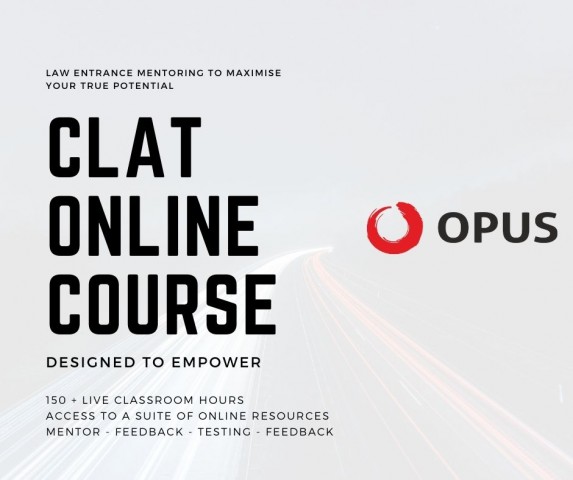 First, you've got to understand and internalize what the CLAT syllabus is all about and get your hands on really great content that will guide you through the course efficiently and effectively. Once you do understand the core areas that will be tested on CLAT, you have to prioritize your preparation strategy and ensure that you have a really effective study plan. One way to do this is to ensure that you break down the syllabus into clusters of modules, and take on each module one at a time. Work the core concepts, and then test yourself with the slightly more advanced questions.
At this point, you've to ensure that you're tracking your progress meticulously and working on improving the sections that are pulling you down – A SWOT analysis will be helpful. And finally, you've got to work with either a really great peer group or a great set of mentors who are there to ensure that you're on track and are learning the best strategies out there. Now, all of this is seamlessly integrated into the OPUS CLAT Online Coaching and you'll get way much more in terms of value, assignments, regular updates and GK – all looped into a single comprehensive curriculum designed to prioritize results. We have brand new technology supporting these courses with robust features that are designed to have YOU excel in your preparations. With tools such as real time course trackers, topic-wise performance analysis, time analysis and course completion auto suggestions, your experience with the OPUS curricular system will be really really cool!
So, if you want to experience an amazing way to learn amazing concepts, the latest testing strategies and work with great mentors, then you've got to choose the right CLAT Coaching that is the best fit for you. At OPUS, they believe that test prep isn't just about the test as much as it is about having fun while learning some of the key concepts. This has been seen time and again and positively reviewed by their students too!
Not all CLAT Online Classes are created equal, some are more equal :p (Did you get the Orwellian reference?!). OPUS CLAT Online Classes are at the top of their game because they have:
• Brilliant Instructors who not only are amazing teachers, but are super quick to adapt to your individual learning style
• Super Small Classes limiting the number of students in a CLAT Online Class to ensure active participation and personalized attention
• A First Rate Curriculum designed to ensure that you're updated with the latest, and obviously to ensure that you're exposed to a vast variety of concepts
• Amazingly Fun Courses – why would you assume studying will be boring? Join a few of our sessions and see for yourselves why they are loads of fun.
All in all, brace yourselves for an amazing journey to crack CLAT with one of the most sought after CLAT online classes there is.
Media Contact
Company Name: The Opus Way
Contact Person: OPUS Counsellor
Email: Send Email
Phone: 098833 55550
Address:4A, Elgin Rd, Sreepally, Bhowanipore
City: Kolkata
State: West Bengal
Country: India
Website: https://www.theopusway.com/