Why Fine Arts and Photography have a great scope in India?
By Prof. Dr. Maja Jerrentrup
Bonn, Germany:
IIP is my second home, and amazed me by the standards they are following to establish Fine Arts and Photography learning in India. A Nikon Ambassador and Adobe partner, I was fascinated by the rich Indian cultural heritage and studied Indian aesthetics. For me, the IIP Academy is a dynamic, culturally vibrant and at the same time very professional institution, that offers a wide range of seminars, lectures and workshops on photography.
Creative Fine art course like photography can benefit the National Education Policy 2020 in a big way. No doubt you've heard people say that "the left side of the brain is the logical and analytical, whereas the right side of the brain is artistic and creative".
Study: Creativity Should be Taught as a Course 89% of U.S. Professionals Surveyed Believe Creativity Should be Built into Standard Curricula.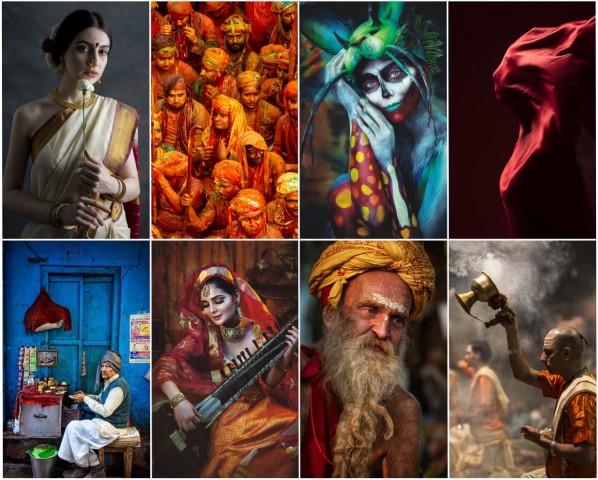 • Based on the study, 85% of respondents agree creative thinking is critical for problem solving in their career
• 68% of respondents believe creativity is a skill that can be learned.
How does a course like photography benefit from the National Education Policy 2020?

NEP 2020 is a milestone for an institute like ours as it supports creative courses like Fine Arts, including photography, painting, sculpture etc. I believe that Arts has the ability to make a positive impact on our overall GDP as it can create a parallel economy in our country. For instance, paintings and photographs by artists are often sold in crores. However, to generate such a huge money, only an artist of great potential equipped with canvas and colours is required. To nurture such talented minds in the country and abroad, IIP has envisioned many creative courses to further the aspirations of such people. In a recent survey, over 89% students believed that creativity improves overall decision-making processes. The current regime understands these facts and that is why NEP 2020 supports creativity in a big way. The government has said that it will contribute 6% of the country's GDP to education.
What is the vision of IIP?
By 2024, our vision is to make IIP Academy as IIP University of Fine Arts and Research Centre. We want to work on 'Indology' – arts, culture, philosophy and history. We believe photography based on this concept can do wonders. This will also highlight our country and its rich cultural heritage through the lens of our photographers. In India, every state has its own culture, language and tradition, food and attire. Our country is bestowed with heritage monuments dating back to ages adorning a colourful past. All these beautiful facets about our country make it a 'museum' in itself.
In today's digital age, all our culture is dying down slowly and steadily and we, at IIP, are trying our best to revive our culture by creating a photographic history of India. Moreover, once we realise our vision of establishing the university, it will be first of its kind in India providing students with exploring a diverse range of creative opportunities in painting, sculpture, photography, music, dance, cultural and fine arts history.
What can students expect at IIP?
At IIP, we know how to transition a student into a brand. Our curriculum has been thoughtfully designed as per the emerging trends followed in the Western countries. At IIP, the focus is on quality teaching as we only have a batch of 16 students. I believe if we can raise the quality of Fine Arts education in India then surely one day, we can save our forex and it will also lessen the craze of students to travel abroad to study Fine Arts.
We're also offering online photography courses so that students can learn this artform from the comfort of their home and at their own pace. At IIP, students can expect a phenomenal change in the way they perceive creativity under our expert guidance and care. Our students get to collaborate with high-profile clients like ministries, various government initiatives, brands and corporate houses, political parties, NGO's, advertising and fashion world.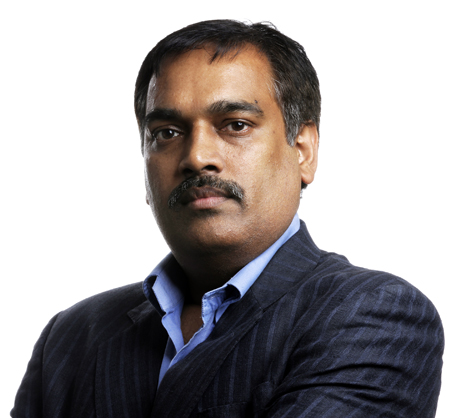 Rajesh Goyal | Founder-Director, IIP Foundation, Noida
Media Contact
Company Name: IIP Foundation
Contact Person: Himanshu Singh
Email: Send Email
Phone: 9990324442
Address:B-7, SECTOR 2
City: NOIDA
State: Uttar Pradesh
Country: India
Website: https://www.iipacademy.edu.in