Epilepsy Epidemiology, Prevalent Population, Market Analysis and Drug Report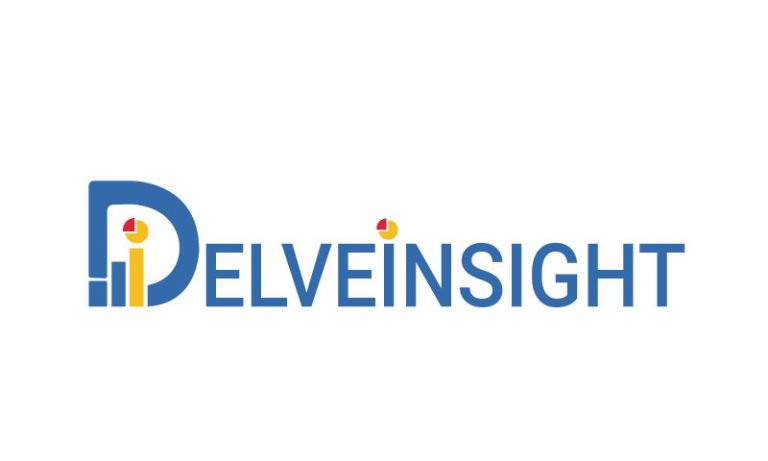 (Albany, US) DelveInsight has launched a new report on Epilepsy Epidemiology
DelveInsight's 'Epilepsy – Epidemiology Forecast to 2030' report delivers an in-depth understanding of the disease, historical and forecasted Epilepsy epidemiology in the 7MM, i.e., the United States, EU5 (Germany, Spain, Italy, France, and the United Kingdom), and Japan.
According to the National Institute of Neurological Disorders and Stroke (NINDS) epilepsy is a spectrum of brain disorders ranging from severe, life-threatening and disabling, to ones that are much more benign. In epilepsy, the normal pattern of neuronal activity becomes disturbed, causing strange sensations, emotions, and behavior or sometimes convulsions, muscle spasms, and loss of consciousness. The cause is the abnormality in brain wiring, an imbalance of nerve signaling chemicals called neurotransmitters, changes in important features of brain cells called channels, or combination of these and other factors.
View Free Sample Page:- https://www.delveinsight.com/sample-request/epilepsy-epidemiology-forecast
Epilepsy Epidemiology
The Epilepsy epidemiology division provides insights about historical and current patient pool and forecasted trend for every seven major countries. The Epilepsy epidemiology data are studied through all possible division to give a better understanding of the Disease scenario in 7MM. The Epilepsy epidemiology segment covers the epidemiology data in the US, EU5 countries (Germany, Spain, Italy, France, and the UK), and Japan from 2017 to 2030. It also helps to recognize the causes of current and forecasted trends by exploring numerous studies, survey reports and views of key opinion leaders.
Key facts of the report
The available literature suggests that most epilepsy syndromes are equally or more commonly found in males than in females.
As per the Epilepsy Foundation, in the United States, approximately 3.4 million people live with epilepsy, and over 150,000 new cases are diagnosed each year. One in 26 people are likely to develop epilepsy at some point in their life. Epilepsy does not discriminates. If affects children and adults, men and women, and people of all races, religions, ethnic backgrounds, and social classes. While epilepsy is most often diagnosed either in childhood or after the age of 65, it can occur at any age.
As per Delveinsight estimates, among the European countries, the United Kingdom had the highest diagnosed prevalent population of Epilepsy with 443,603 cases, followed by Germany which had diagnosed prevalent population of 386,725 in 2017. On the other hand, Spain had the lowest diagnosed prevalent population comprising of 199,308 in 2017. Whereas Japan had 899,420 diagnosed prevalent cases of Epilepsy in 2017.
Epilepsy Report Scope
The Epilepsy report covers a detailed overview explaining its causes, symptoms, classification, pathophysiology, diagnosis and treatment patterns
The Epilepsy Epidemiology Report and Model provide an overview of the risk factors and global trends of Epilepsy in the seven major markets (7MM:US, France, Germany, Italy, Spain, UK, and Japan)
The report provides insight about the historical and forecasted patient pool of Epilepsy in seven major markets covering the United States, EU5 (Germany, Spain, France, Italy, UK), and Japan
The report helps to recognize the growth opportunities in the 7MM with respect to the patient population
The report assesses the disease risk and burden and highlights the unmet needs of Epilepsy
The report provides the segmentation of the Epilepsy epidemiology
Download free sample page:- https://www.delveinsight.com/sample-request/epilepsy-epidemiology-forecast
Table of content
1. Key Insights
2. Executive Summary of Epilepsy
3. Epilepsy: Disease Background and Overview
4. Patient Journey
5. Epidemiology and Patient Population
6. Treatment Algorithm, Current Treatment, and Medical Practices
7. KOL Views
8. Unmet Needs
9. Appendix
10. DelveInsight Capabilities
11. Disclaimer
12. About DelveInsight
Why should you buy this report?
The Epilepsy Epidemiology report will allow the user to –
Develop business strategies by understanding the trends shaping and driving the global Epilepsy market
Quantify patient populations in the global Epilepsy market to improve product design, pricing, and launch plans
Organize sales and marketing efforts by identifying the age groups and sex that present the best opportunities for Epilepsy therapeutics in each of the markets covered
Understand the magnitude of Epilepsy population by its epidemiology
The Epilepsy Epidemiology Model developed by DelveInsight is easy to navigate, interactive with dashboards, and epidemiology based with transparent and consistent methodologies. Moreover, the model supports data presented in the report and showcases disease trends over 11-year forecast period using reputable source
Related Reports
Epilepsy- Market Insight, Epidemiology and Market Forecast -2030
Epilepsy Pipeline Insight, 2020
About Us
DelveInsight is a Business Consulting and Market research company, providing expert business solutions for life science vertical and offering quintessential advisory services in the areas of R&D, Strategy Formulation, Operations, Competitive Intelligence, Competitive Landscaping, and Mergers & Acquisitions.
Media Contact
Company Name: DelveInsight Business Research LLP
Contact Person: Yash Bhardwaj
Email: Send Email
Phone: +919650213330
Address:304 S. Jones Blvd #2432
City: Las Vegas
State: NV
Country: United States
Website: https://www.delveinsight.com/