Mark Levy's electrifying and heart-warming novel Tibetan Spring released globally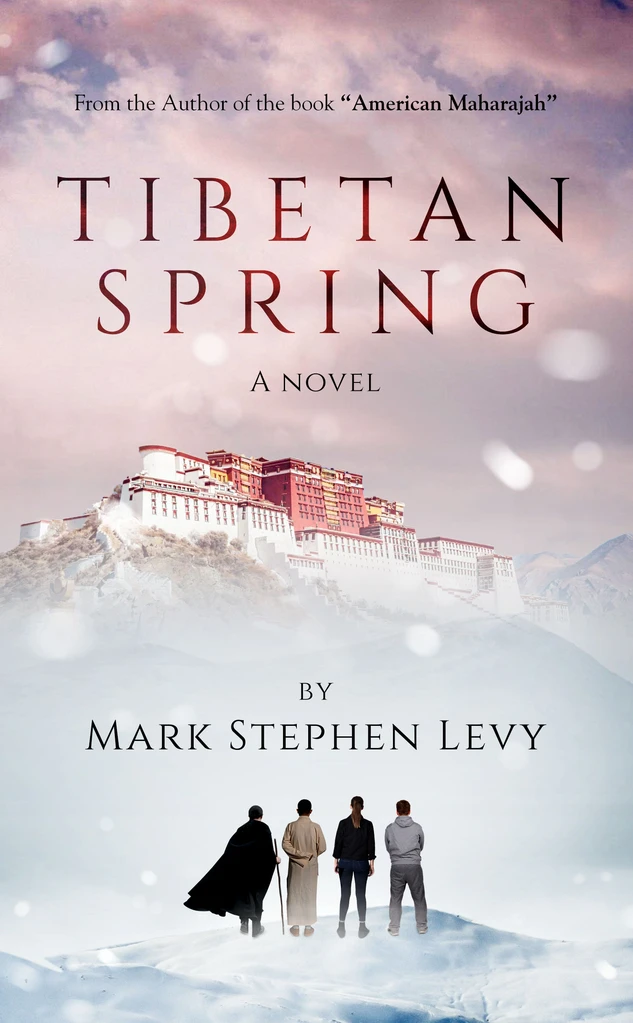 Tibet finally becomes free in this new electrifying and heart-warming novel TIBETAN SPRING. With the publication of his third novel, American author Mark Stephen Levy is delighted to see his love letter to Tibet, TIBETAN SPRING published globally.
Tibetan Spring is two stories that come together into one. A young Chinese soldier Li completes Army training and approaches his high-level Chinese politburo father for a post in Lhasa, Tibet. It is granted and shortly after his arrival into Lhasa, he meets a beautiful Tibetan girl, Tenzin. They ultimately marry, and Li becomes the Secretary General of China, as Tenzin becomes first lady.
The pivotal character of the entire story is Yangchen, a precocious and energetic eighteen-year-old Tibetan refugee who lives with her family near Pokhara Nepal. Intrigued by her grandfather's stories of his time in Tibet inspires Yangchen to go. She is given a smartphone for her eighteenth birthday and mobilizes a small crossing party via a Tibetan refugee website from Nepal to cross to Tibet over the treacherous Himalayas. It is then the epic of Tibetan Spring becomes one.
ABOUT THE AUTHOR
TIBETAN SPRING is Mark's third novel. The other two, OVERLAND and AMERICAN MAHARAJAH were published in 2011 and 2018. His stories are always loosely based on moments during his own travels to Asia. He makes Denver, Colorado his home. He can be contacted at [email protected]
The book is available at the following links for purchase –
https://www.amazon.in/dp/9389932467
https://www.amazon.com/dp/9389932467
https://www.amazon.co.uk/dp/9389932467
ABOUT WHITE FALCON
White Falcon Publishing is one of the fastest growing publishing companies in India, based in Chandigarh. We have published many of the best-selling and award-winning books since our inception in 2014.
Media Contact
Company Name: White Falcon Publishing Solutions LLP
Contact Person: Media Relations
Email: Send Email
Phone: 08283843446
Address:SCO 70, Second Floor Sector 47D
City: CHANDIGARH
Country: India
Website: https://whitefalconpublishing.com